How To Refurbish Your Old Office Whiteboard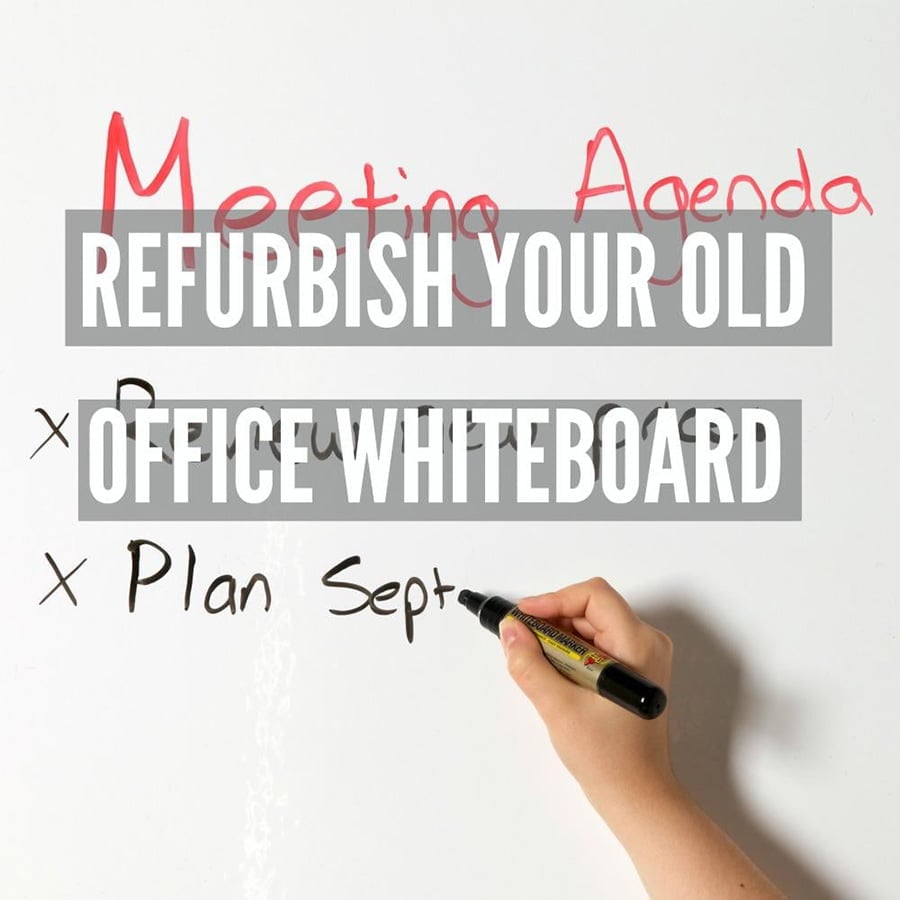 Whiteboards have become a staple addition to any classroom or office
However, over time they can become stained from all the writing and erasing.
This ghosting and staining can take away from the neat and uniform look of a whiteboard surface so read below for solutions on refurbishing your old surface to its former glory with minimum waste:
Recoat Your Old Surface
Our Smart Whiteboard Paint in white can be used to refurbish your old surface by simply applying one coat of paint on the discolored board.
You can continue to use your regular quality whiteboard cleaners and markers with this easy-to-apply product. It even comes with a ten-year performance guarantee.
Additionally, you can upgrade your surface further by making your renewed whiteboard into a multifunctional surface with our Smart Magnetic Whiteboard Paint.
Cover Your Old Board
For a quick and modern result, just install our Smart Self-Adhesive Office Film directly onto the old whiteboard to upcycle your surface.
Measure and cut the film to size, with sufficient overlap for safety and error. Stick the film directly onto your old whiteboard surface, removing any air bubbles as you go. Trim to fit and that's it! No need for any specialist tools or professionals for installation. Watch our step by step application guide for more.
Our range of self-adhesive films allows you to not only revive your old whiteboard but modify it into a dual functioning area. Smart Self-Adhesive Film – Low Sheen can transform your board into a writable and projectable surface.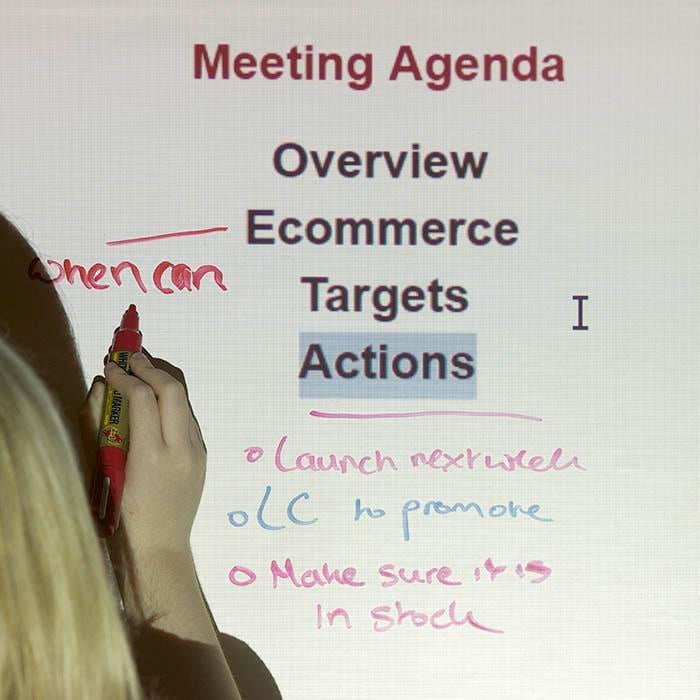 Install a New Surface
If you're wanting to rid your space of the limitations a traditional whiteboard brings then our wallpapers are the perfect solution.
Our wallpaper products allow you to remodel entire walls in your office, classroom, or home into areas of double or triple functionality. Choose between a projectable or magnetic function for your dry-erase surface or have all three functions on the one surface with the 3-in-1 wallpaper. For comparison information on our multifunctional products click here.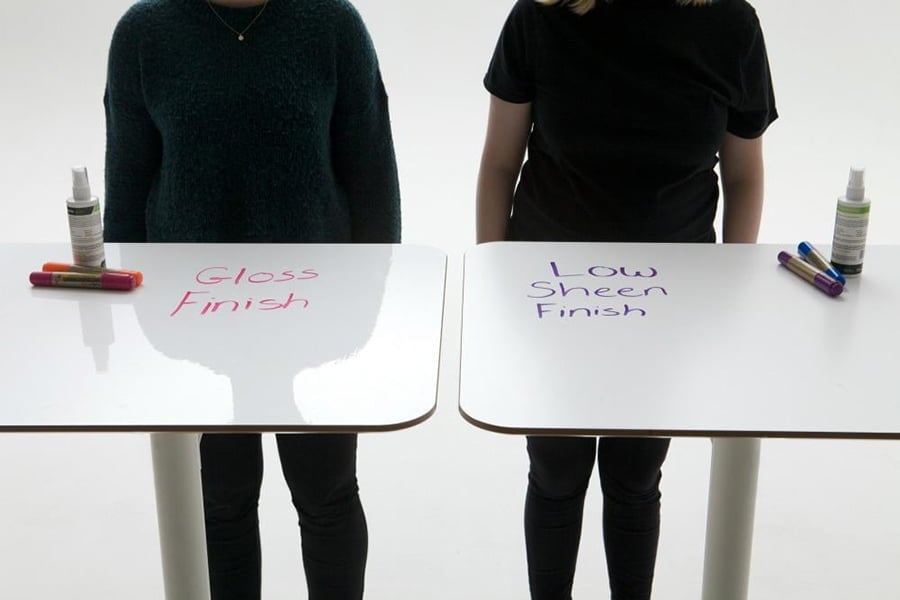 How to Avoid Staining on Whiteboards
Like most surfaces, whiteboards need regular care and attention. We advocate implementing the following steps to keep all your whiteboard surfaces – traditional whiteboards, whiteboard wallpaper, whiteboard paint and whiteboard films, in tip-top condition:
Only use premium quality markers – low-quality markers may lead to premature staining of your surface
Clean your whiteboard surface at the end of every day – using a whiteboard cleaning spray daily helps keep your surface looking as good as new for as long as possible
Use a stain remover monthly to remove those stubborn stains or permanent marker. (Do not use this instead of your daily cleaning spray! Daily usage of this product will damage your whiteboard surface).