Benefits of Using Whiteboard Projector Whiteboard Wallpaper
Easy Installation, Versatile Functionality
Projector Whiteboard Wallpaper from Smarter surfaces transforms any flat surfaces like a wall into writable and projectable areas. Create inspiring writable and projection surfaces that encourage collaboration.
Boost Creativity and Productivity
Show presentations, images, and videos directly on the surface and write over them for enhanced collaboration and focus. Compatible with all projectors, it's perfect for offices, classrooms, and meeting rooms.
Transform Collaborative Spaces
Convert any smooth surface into a writable and projectable area, fostering creativity and productivity. Write and project directly onto the surface for seamless interaction.
Optimized for Natural Light and Guaranteed Performance
Low sheen finish reduces glare, ensuring optimal readability. Guaranteed durability for 10 years with stain-resistant, non-ghosting surface.
Environmentally Friendly
VOC-free, solvent-free, and isocyanate-free, it can be applied safely in the presence of people.
Projector Whiteboard Wallpaper - Technical Specifications
Coverage / Dimensions / Weight:
107 sq ft / 4 ft x 26ft 6″ / 13 lbs
53 sq ft / 4ft x 13 ft 3" / 7lbs
21 sq ft /4ft x 5 ft 2" / 5.5lbs
Product Color: White
Product Finish: Low Sheen
Gloss Measurement: 41 GU at 60 degrees
Gain Value: 1.1 at a viewing angle of 120 degrees
Material Thickness – .12"
Lighting: Normal ambient lighting
Performance: Dry Erase & projection with bright, sharp projection performance
Odor: None
Environmental (exceeds all US standards): VOC free, solvent free, PFOA & PFOS free and isocyanates free
Certification: Independent certification for Fire
Suitable Surfaces: walls, plaster, concrete, wood, metal, doors or any smooth surface
Manufactured with over a decade of proven whiteboard and projection surface technology.
Unsure about the right product for you? We offer video call support, live chat, phone and email. Avail of free technical advice and suggestions for ideas and product recommendations so you can choose what will work best for you. Unsure about installation? We are here to help and advise you.
Kit Contents
107 sq ft & 53 sq ft
1 x Dry Erase Projection Wallcovering
1 x Surface Sticker
1 x Application Guide
1 x Wallpaper Spatula
1 x Pair of gloves
1 x Microfibre Eraser
21 sq ft
1 x Dry Erase Wallpaper
1 x Microfibre Eraser Cloth
2 x Adhesive Tubes
1 x Application Guide
Projector Whiteboard Wallpaper Reviews
R Hislop - Staten Island Fitout LLC
Awesome product and company works great with our short throw projector. Did exactly as they said it would.
Thomas Jefferson High - Fairfax County
The wallpaper from Smarter Products has been a highlight of the year for our seniors who were involved in the design of our renovation programme
Lead Architect - SBJ Design Group
Very positive experience overall and certainly specify this product again.
Projector Whiteboard Wallpaper installation
Projector Whiteboard Wallpaper is a convenient and ready-to-use writable projector screen wallcovering that can be applied effortlessly, and it will be ready for use within 48 hours. This versatile wallpaper can be hung horizontally, vertically, and even on curved rounded walls, although horizontal hanging is recommended for ease of use at eye level.
To apply the whiteboard wallpaper, start by preparing the surface. Fill any cracks or defects and sand the surface until it becomes smooth. If necessary, apply a coat of primer before proceeding. Measure the wallpaper to the desired length and cut it using sharp scissors. You can unroll the material on a clean floor for easy cutting.
Next, apply two coats of adhesive to the wall using a roller. Allow the first coat of adhesive to become touch dry before applying the second coat. Now, it's time to install the Projector whiteboard wallpaper. Use the provided spatula or a smooth hard plastic edge to push out any air bubbles and excess adhesive. To complete the process, clean the entire surface with water and a cloth.
A full and much more detailed application guide is available to help you apply our whiteboard wallcovering.
You can also view our whiteboard wallpaper application video to see how you can apply it correctly.
You can request a sample pack if you want to sample our products' performance first.
Have any questions, or need advice? We pride ourselves on our excellent customer service and support. Just get in touch with us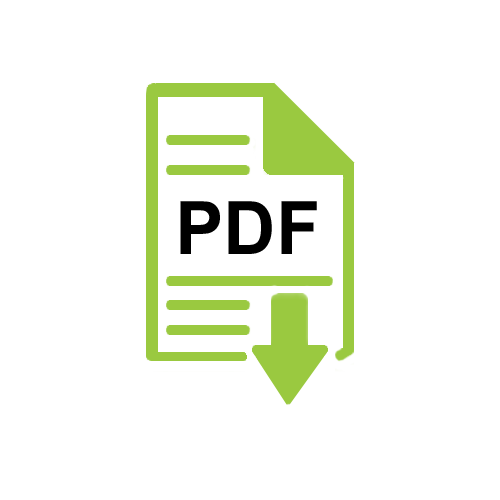 A full application guide to help you apply our Smart Projector Whiteboard Wallpaper.
Projector Whiteboard Wallpaper installation Video
Watch our step-by-step Video Application Guide
Projector Whiteboard Wallpaper Videos
Creative Professional Teaching Methodology | Upgrade The Learning Experience | Smarter Surfaces