Beyond the Traditional Whiteboard for Schools
Inspiring ideas for your classrooms
The popularity of looking beyond the traditional whiteboard for schools is on the rise, to create more dynamic learning spaces. Our whiteboard, magnetic & projection solutions empower educators and students to create a more active learning environment by transforming ordinary surfaces into collaborative surroundings.
Discover the innovative products that improve upon the traditional whiteboard for schools. See how they continue to ignite the imaginations of students and educators across the USA.
Innovative teaching walls used globally
From local schools to top universities, our whiteboard, magnetic & projection products turn entire walls into more engaging learning surfaces for students compared to the traditional whiteboard for schools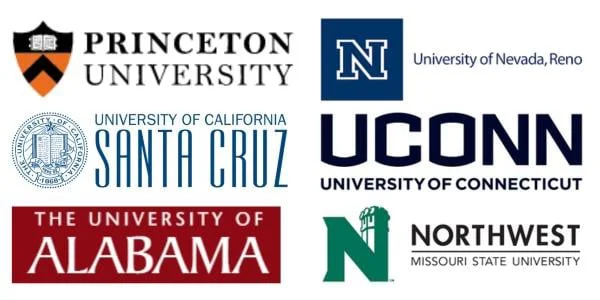 Video Caption: Hear from some of our educators on how they benefit from Smarter Surfaces in the classroom
Interactive walls replacing the whiteboard for schools
Imagine your entire classroom walls transformed by our innovative paints and wallpapers into whiteboard, magnetic & projectable surfaces for an interactive learning environment.
These innovative products turning entire walls into modern teaching surfaces helping educators to improve student engagement and learning, displacing the traditional whiteboard for schools.
Used in Classrooms and Lecture Halls All Over the World

10,000 m²
Classrooms Covered

1000+
Schools and Universities
Video Caption: See how Ratoath National School uses whiteboard projector paint and film to aid learning
Benefits of Joining Our Education Programme
Educator Advisor
As a member of our education programme you will have your own educator advisor. They will look after you and your needs, support you and answer any questions.
They can also recommend local installers who are verified members of our Professionals Programme.
Discounts
When you sign up to our education programme you will be able to avail of our education discounts.
Get in touch for your order specific discount.
Shipping and Delivery
We offer free shipping for members of our education programme. You can choose between express or standard shipping methods.
More information on shipping, delivery & returns is available here.
Credit Account
We offer a 30 days credit payment option for educators who wish to use a purchase order.
If you choose this option, we'll review your request and once it's approved you will be sent an email with the order confirmation and your invoice to be paid in 30 days.
Join Our Education Programme
Sign up today to get a host of added benefits, available to our education members such as special discounts, new product launches and education updates.
What Educators Say About Us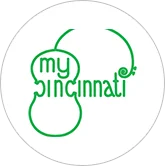 "An Ofsted inspector commented on how the use of the Smart Wall Paint space had benefited the performance of one particular student in an observation recently!
I feel that Smart Wall Paint has given me another way to personalise the learning of my classes and that can only be a good thing."
Seaton Burn
"Students have really taken to it and are engaged in their learning and it has created many more different learning opportunities in those classrooms. The paint itself has been very hard wearing and there have been no signs of any wear and tear.This has been a huge success and has transformed the classroom and the teaching style within it."
Woodham Academy
We offer a 30 days credit payment option for educators who wish to use a purchase order.
"We aimed to have the paint covering an entire back wall of our classroom. It both works for drawing diagrams during lessons but also is an interesting feature. We found the paint to be easy to apply and works well for drawing on and for cleaning off. The whole process was very satisfactory and we recommend both the paint and the company."
London School of Sound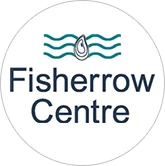 "We bought this Smart Projector Paint Pro to paint a wall in our community centre. It is fantastic! Everyone who uses the room, including the local camera club, have said how clear and crisp the images are.It's so good we are buying more to paint screens in other rooms. Excellent product and an excellent customer service and communication. Brilliant!"
Fisherrow Trust
Surfaces for Education Explained – Functionalities
Each application can be ordered with the following functionalities.
We also supply these products with combinations of these functionalities.
Video Caption: Watch all our surface functionalities in action
Whiteboard

Traditional whiteboard functionality with the Smarter Surface performance guarantee.

Magnetic

Create a magnetic only surface or choose a multifuncional solution that combines other functionalities for more collaborative lessons.

Projection

Better than a projection screen, create a screen of any size, with our anti glare technology and develop more interactive classes.
Surfaces for Education Explained – Applications
For Walls, Desks & Refurbishing
We offer a range of products for walls, desks, and refurbishing, that can be customised to meet your specific needs. For walls, we provide two options – paints and wallpapers. Both of these applications come in a variety of functionalities, including whiteboard, projector, magnetic, and more.
Our adhesive films range is designed for desks and doors and offers functionalities such as a whiteboard and projector. Additionally, our films can also be used to update and refurbish old chalkboards and used whiteboards, providing a cost-effective solution for updating old surfaces.
Have a Question You Want to Ask Our Team?
Book a free consultation call with our education product advisor.
We have an extensive range of products so if you have any questions our support team are always available to answer them.