Benefits of Using Magnetic Whiteboard Wallpaper
Dual Functionality
Magnetic Whiteboard Wallpaper from Smarter Surfaces combines the benefits of a magnetic surface and a whiteboard surface, making it ideal for presentations, designing, planning, teaching, training and more.
Unlimited Workspace & Easy Installation
Easily turn any smooth surface into a magnetic and writable space, reinventing offices, meeting rooms, classrooms, and collaborative areas with one application.
10-Year Guarantee & Quality Certifications
Our whiteboard wallcovering is backed by a 10-year guarantee and supported by independent certifications, ensuring its quality and durability.
High-Quality Alternative to Traditional Whiteboards
Smart Magnetic Whiteboard Wallpaper outperforms competitor products, providing a high-quality alternative to traditional whiteboards or flipcharts.
Minimal & Sleek Workspace
When not in use, Smart Magnetic Whiteboard Wallpaper maintains a clean and minimal workspace environment, thanks to its stain-resistant finish and non-ghosting formula.
Magnetic Whiteboard Wallpaper - Technical Specifications
Coverage / Dimensions / Weight:
107 sq ft / 4 ft x 26 ft 6" / 33lb
53 sq ft / 4ft x 13 ft 5" / 16,5lb
21 sq ft / 4ft x 5 ft 4" / 9.9lb
Product Color: White
Product Finish: Gloss
Gloss Measurement: 98 GU at 60 degrees
Material Thickness: 0.3"
Odor: None
Environmental (Exceeds all USA standards): VOC free, Solvent free, PFOA & PFOS free and isocyanates free
Fire Certification: ASTM E84 - Class A
Suitable Surfaces: Walls and any flat surface
Custom sizes available
Manufactured with over a decade of proven whiteboard and magnetic surface technology.
Unsure about the right product for you? We offer video call support, live chat, phone and email. Avail of free technical advice and suggestions for ideas and product recommendations so you can choose what will work best for you.
Kit Contents
107 sq ft & 53 sq ft – Kit will include:
1 x Magnetic Dry Erase Wallcovering
1 x Surface Sticker
1 x Application Guide
1 x Wallpaper Spatula
1 x Pair of gloves
1 x Microfibre Eraser Cloth
2 x Smart Neo Magnets (Neodymium Magnets)
21 sq ft – Kit includes:
1 x Magnetic Whiteboard Wallcovering
2 x Smart Neo Magnets (Neodymium Magnets)
2 x Adhesive Tubes
1 x Microfibre Eraser Cloth
1 x Wallpaper Spatula
Magnetic Whiteboard Wallpaper Reviews
Stockton Hadley - FM Manager - Morgan Stanley
We are constantly on the lookout for solutions to implement across multidisciplinary teams and we have been very impressed with the impact and feedback from the whiteboard magnetic wallpapers. We fully expect to roll this forward to more locations.
Rikki M - Office Manager - Cobalt Industries
Game changer for our office, it's been a hit and we are now on our third installation since we had our first walls done last year. The rooms with the magnetic writing walls are without a doubt the hardest to book now.
Debhra R. - Head Teacher - Rockbridge Academy
I think this will completely change how our students learn and engage with course material in our classrooms. Thank-you Smarter Surfaces.
Smart Magnetic Whiteboard Wallpaper installation
Smart Magnetic Whiteboard Wallpaper is an easy to hang writable wallcovering that offers a smooth seamless dry erase surface that is ready to use in just 48 hours. We recommend professional installation for best results.
This whiteboard wallpaper with added magnetic functionality is extremely easy to apply and can be hung horizontally, vertically and even on curved rounded walls. We recommend hanging the wallpaper horizontally to facilitate working at eye level.
It is vital that your surface is smooth before application. Really absorbent surfaces, such as new plaster, should be treated with a primer before application. We recommend using our Smart White Primer as it has been tested to work with our wallcoverings.
When your surface is ready, roll the wallpaper out on the floor for measuring and cutting. Measure the wallpaper to the desired length and cut with sharp scissors.
A vinyl over vinyl adhesive must be used for all our magnetic and magnetic dry erase wallpaper wallcoverings. Regular vinyl adhesive is not suitable for multi-function wallpapers.
Add 5% water to the ready mixed heavy duty adhesive and stir to ensure a smooth consistency. Apply two coats of this adhesive to the wall with a roller. Allow the first coat of adhesive to become touch dry before applying the second coat of adhesive. You can then hang the whiteboard wallcovering.
Once the dry erase projectable wallpaper has been applied you must wait 48 hours before using the surface. A full and much more detailed application guide is available to help you apply our whiteboard wallcovering.
You can also view our whiteboard wallpaper application video to see how you can apply it correctly.
You can request a sample pack if you want to sample our products' performance first.
Have any questions, or need advice? We pride ourselves on our excellent customer service and support. Just get in touch with us.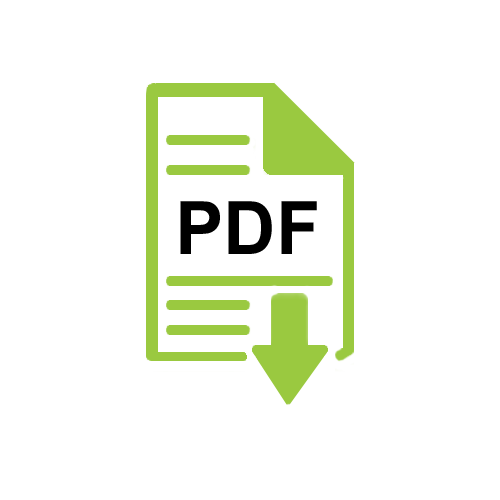 A full application guide to help you apply our Smart Magnetic Whiteboard Wallpaper.
Smart Magnetic Whiteboard Wallpaper installation Video
Watch our step-by-step Video Application Guide
Smart Magnetic Whiteboard Wallpaper Videos
BTS of Radisson Blu Hotels | The Secret to Exponential Productivity