Office Wall Decor Ideas: Add Functionality To Your Workspace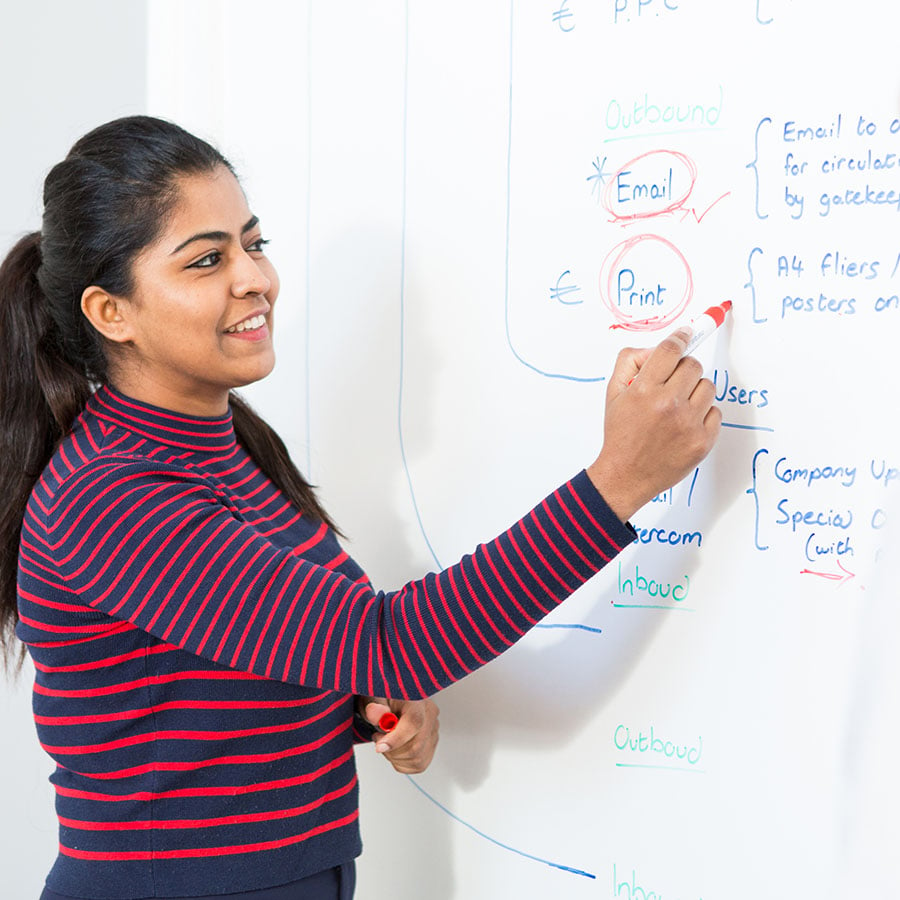 Looking to make some updates to your office? Want to make the most of your space? Well, we have some office wall decor ideas to share.
Adding functionality to your surfaces is a great way of making the most of your space and improving the way you work. There are even a number of functionalities to choose from.
Find out some of the office wall decor ideas we think you should consider below.
Office Wall decor Ideas: Going Green With Whiteboard Walls
Looking to make your meetings more effective? Want to cut down on the amount of paper used and go green? Then try whiteboard walls.
There are a number of products available to fit your needs, such as Smart Whiteboard Paint and Smart Whiteboard Wallpaper, but how can you use these whiteboard walls? How will they best help your new office wall decor ideas? Find out below.
Office Wall decor Ideas: Make The Most Of Meetings
Having writable walls in your office can be really beneficial, especially for meetings. Not only are they easy to install and fun to use but they are also idea locations for brainstorming. You can transform entire walls into writable spaces and have everyone in your team up writing together at once.
Write up all your ideas and work on them without size restrictions. You won't even need your notebook or a pen
Draw up monthly calendars and keep everyone up to date with key events
Write up agendas and allocate actions
There are so many office wall decor ideas to choose from. Make yours an office of the future with functional surfaces.
Office Wall decor Ideas: Add Double The Functionality
You don't need to stick to just one functionality, your office wall decor ideas might require two. Opt for magnetic and whiteboard walls in your workspace.
You can paint it with Smart Magnetic Whiteboard Paint or opt for a quicker installation with Smart Magnetic Whiteboard Wallpaper.
Create huge notice boards that are the size of your whole wall, keep track of projects and keep everyone in the office up to date with company news. It's a great way to improve internal communications in your company.  You'll be able to write directly onto the surface and stick up important pieces of paper with magnets.
There are so many office wall decor ideas for you to consider, but you aren't just restricted to magnetic or a whiteboard surface, why not opt for projection instead?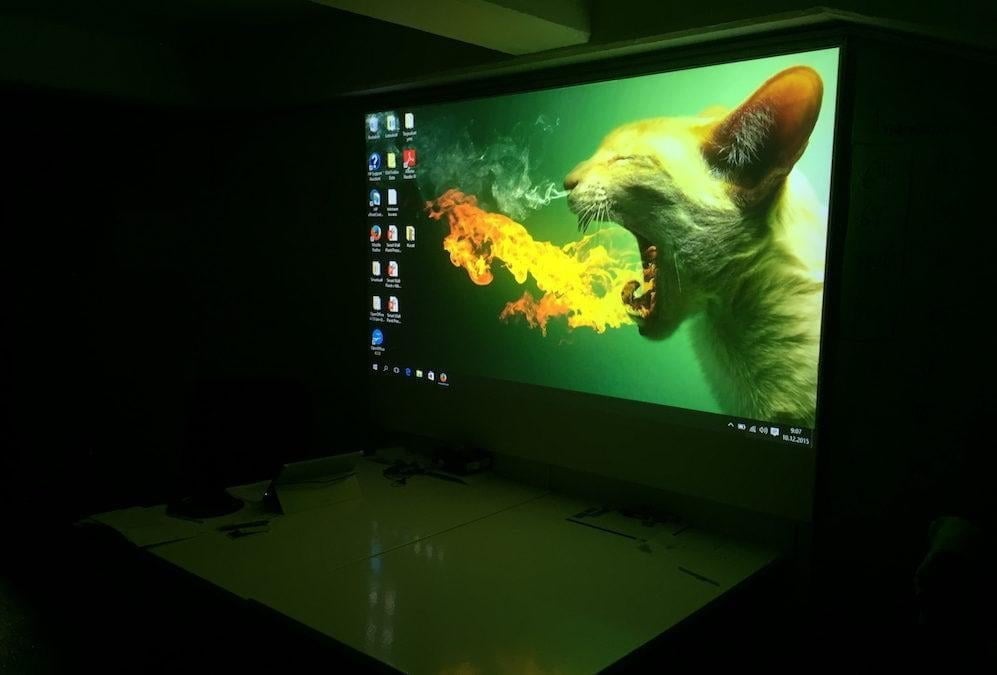 Office Wall decor Ideas: Create Projector Screen Walls
Tired of your out of date projection screen? Want to make the most of your space? Try projector screen walls.
There are plenty of projection products to choose from. The projector paints and wallpaper in our range are:
Next time, you'll be able to carry out your presentation instantly, flawlessly and without having to pack away a projection screen when you're done.
These are just some of the office wall decor ideas that you can consider for your workspace but not all of them. There are boundless ways to use functional surfaces in offices, meeting rooms and more.
Have you any questions regarding our products? Call us on the relevant number below:
US:   1800 932 1609    IE: 01 4126200   CA: 1800 948 9438