Which Is The Strongest Magnetic Paint?
So you're adding magnetic functionality to your surfaces. That's great. Magnetic surfaces are a great way to project plan, create noticeboards and carry out lessons.
You can reinvent the way you work and learn. But, how do you create your magnetic surface? There are so many products to choose from. With so many magnetic options available on the market, have you ever asked yourself which is the strongest magnetic paint?
This post will help answer that question as we compare the magnetic paint products in our range and show you exactly which one is the strongest magnetic paint.
How Strong Is Smart Magnetic Paint?
Smart Magnetic Paint contains 50% magnetite which means it is a medium strength magnetic product. You can hold up 4 sheets of 80gsm A4 paper with one magnet.
If you increase the amount of coats painted, from three to six, you will see an increase in the amount of pages that can be held up. In this case you can hold up 8 pages of 80gsm paper with one magnetic and you can hold up heavier items too. Smart Magnetic Paint is a cost effective solution which comes with a 10 year performance guarantee. It is grey in colour and can be topcoated with Smart Whiteboard Paint in White or Clear for a multi-function surface.
How Strong Is Super Magnetic Paint?
Super Magnetic Paint contains 60% magnetite content which means it has strong magnetic receptibility. With Super Magnetic Paint you can hold up 5 sheets of 80gsm A4 paper.
This product is applied in four coats and is stronger than our regular magnetic paint because it is made from a higher grade raw material. It is a similar consistency to a plaster which is why it is possible to add more magnetite content to this product compared to Smart Magnetic Paint.
Super Magnetic Paint can be topcoated with Smart Whiteboard Paint in White or Clear or any of our Dry Erase Wallcoverings range. You can topcoat your magnetic walls in any color you like.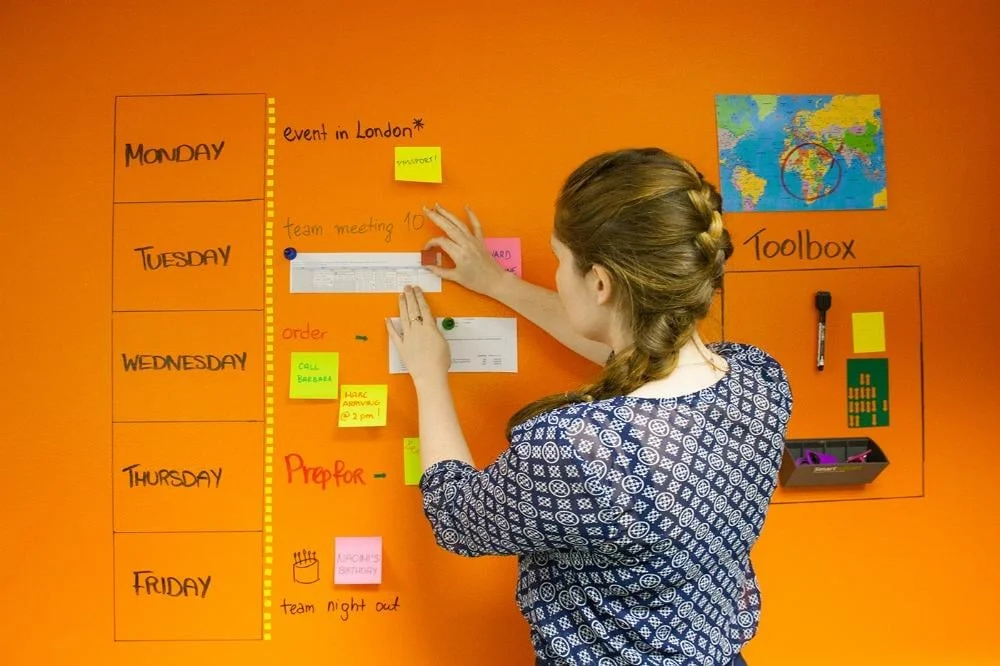 Want An Even Stronger Surface? Try Magnetic Plaster
If you want to hold very heavy items on your magnetic surface then we suggest opting for Smart Magnetic Plaster instead.
This product contains 67% magnetite and is the strongest magnetically receptive product in our range. It is a commercial grade plaster that comes pre-mixed, can improve poor quality surfaces and most of all add magnetic functionality to your surface. This product can be applied like any standard plaster, but we do have a step by step application guide. Check it out here.
You can topcoat Magnetic Plaster with any product from our dry erase range. So, there you have it. A complete guide to the strength of our magnetic paints. Now you can confidently create magnetic surfaces that are tailored to your personal needs.
Find out how to make your magnetic surfaces multi-functional here.
Discover how magnetic wallpaper differs from magnetic boards here.
Smarter Surfaces products are used and trusted by top brands such as Google, Virgin Media and Coca-Cola.
Have you any questions regarding our products? Call us on the relevant number below:
US:1800 932 1609
UK:0203 5145395
IE:01 4126200
CA:1800 948 9438