Choose Modern Alternatives To Magnetic Boards For Your Classroom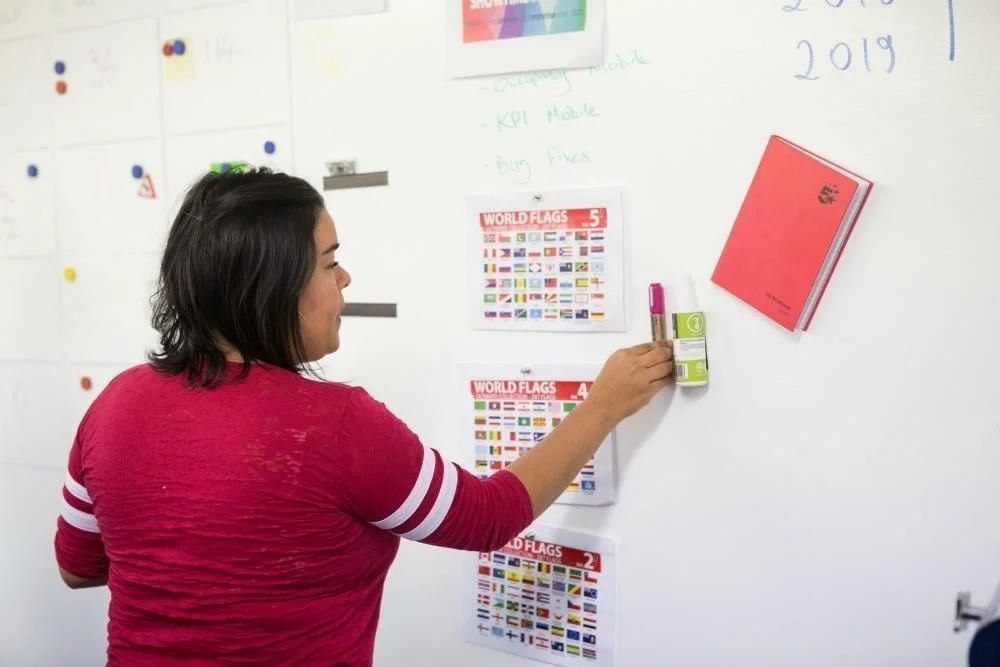 Nowadays having magnetic boards can seem outdated in comparison to the range of magnetic surface products that are available on the market. For teachers it is important to maximise your classroom and make your lessons are effective as possible. 
This is why so many schools are choosing to swap their magnetic boards for magnetic surface products instead. There are plenty to choose from too. Paints, wallpapers and plasters that can all add magnetic functionality to your classroom. 
Find out which option is the best one for you below. 
Replace Magnetic Boards with Magnetic Wallpaper
One of the most popular product alternatives to magnetic boards are magnetic wallpapers. A magnetic wallpaper, like Smart Magnetic Wallcovering, creates high performing magnetic surfaces that can cover your entire classroom. You won't have the size limitations you can experience with magnetic boards and the product has a white finish.  
This wallcovering comes pre-primed so has a white finish. You can topcoat it with any regular paint colour or digital print or wallcovering of your choice. Your magnetic wallpaper will be quick to apply and can be used just 48 hours after install. 
With Smart Magnetic Wallpaper you can hang 5 x 80gms A4 sheets. 
Consider Paint For A Cost-Effective Solution
If you aren't sure about replacing your magnetic boards with wallpaper, why not opt for one of our paint alternatives instead? Choose Smart Magnetic Paint or Super Magnetic Paint. 
Just like with Magnetic Wallpaper you can paint on a magnetically receptive surface of any size and design.
For Smart Magnetic Paint apply between 3 and 6 coats of this paint for your desired magnetic strength. Watch this video to see exactly how strong this paint is. You can hang  4 x 80 gms A4 sheets with only 3 coats.
For Super Magnetic Paint apply 4 coats and you can hang 5 x 80gms A4 sheets. 
When dry, your magnetic wall will be grey due to its magnetite content. Simply topcoat with your desired paint colour, digital print or wallcovering.
Use your magnetic walls in your classrooms for displaying photos, notices, projects, 
schedules, updates and anything else you can think of. No need for pins, tape or blu-tac.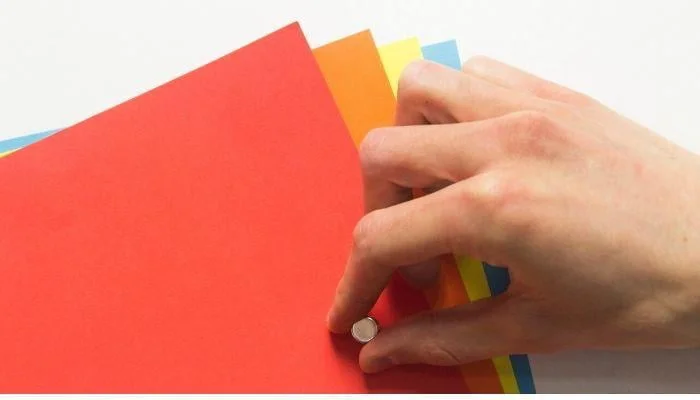 Consider Magnetic Plaster For More Magnetic Strength
Magnetic Plaster is a two-coat high performance commercial grade plaster that allows you to transform any wall into smooth and high performance magnetic surfaces. This product come sin tubs of 10kg and covers an area of 5 sq.m.
This is the strongest magnetic product in our range with 67% magnetite content. Users can hold up 8 x 80gms A4 sheets with the two coats required. 
Magnetic Plaster comes premixed can be applied just like any standard plaster. This means that when you follow our step by step application guide, you'll finish with perfectly smooth magnetic surfaces.
As our Plaster has a dark grey finish, top coat with a colour of your own choice or even add a product from our dry erase range such as Whiteboard Paint or Dry Erase Wallcovering.
Use your plaster wall to hold up heavier items such as those in the image below.
Why Have One Functionality When You Can Have Two? 
One of the reasons you may decide to swap your magnetic boards for magnetic surfaces is that you want to add additional functionality to your classrooms. 
With Smarter Surfaces products it is easy to layer a whiteboard product over one of our magnetic options. Why not choose Smart Magnetic Whiteboard Paint?
Magnetic Whiteboard Paint enables you to transform your classroom walls into magnetic and dry erase surfaces. Maximise the space that you and your students are working on and both paints involved are low VOC, low odour and environmentally friendly. 
You can also opt for a double functionality wallpaper. Smart Whiteboard Wallpaper – Low Sheen will create a whiteboard and projection surface while Smart Magnetic Whiteboard Wallpaper will create a magnetic and dry erase one. You will get two functionalities with just one application. 
Interested in learning more about the magnetic products in our range? Check out this comparison table that tells you everything you need to know. 
Have you any questions regarding our products? Call us on the relevant number below:
US:   1800 932 1609  IE: 01 4126200    CA: 1800 948 9438