How To Use Projection Walls In Your Office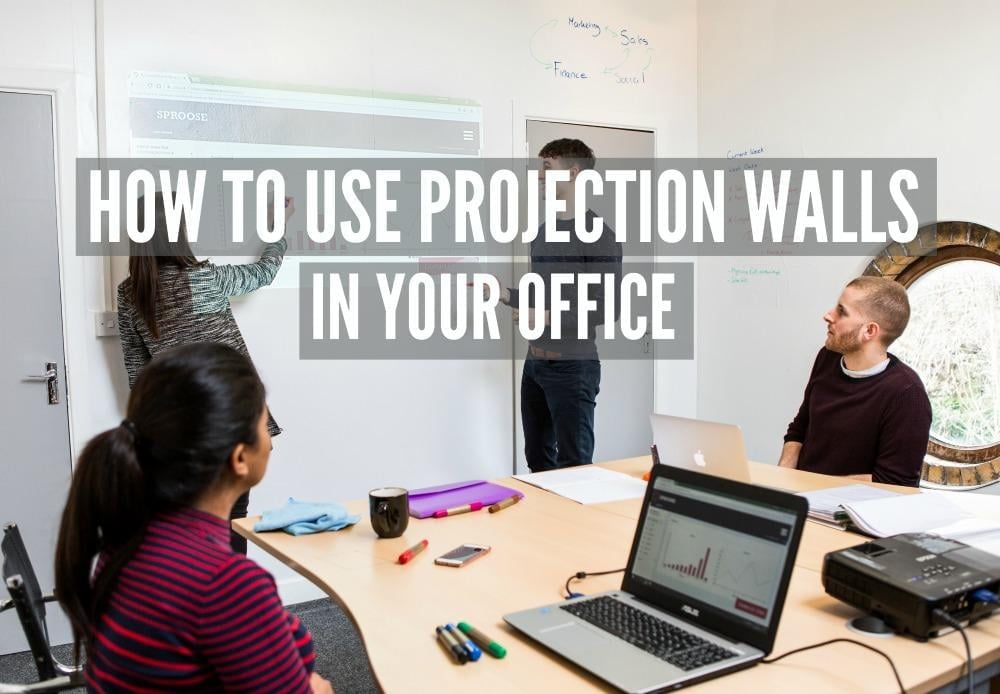 When trying to find the perfect functional surface for your office,  it's important to look at all the options : whiteboard, magnetic or projection.
In previous posts we have discussed a number of ways to use magnetic and whiteboard walls.
But what can you do with projection walls? There are endless possibilities.
Keep reading below and check out 4 ways that you can use your projections walls.
Always On Projection Screen
Tired of the perils of projection screens?
Projector screens either take forever to set up and put away or they just don't work. Projector painted walls are always "on". They are ready to perform instantly, whenever you need them to.
Try Smart Projector Paint instead.
Simply paint it onto your wall and once it is dry, project directly onto it.
Not only will it save you time, but you'll get the clearest image possible.
The best part? When you aren't projecting it will just look like a regular wall.
Clarify Your Image To Clarify Your Message
With a clear image, and speedy presentation time you'll be able to keep the interest of your colleagues during presentations.
Display weekly figure sheets, project plans or power-points. A projection surface is suitable no matter the subject.
Your team will leave better informed and you won't need to worry about putting away a projector screen.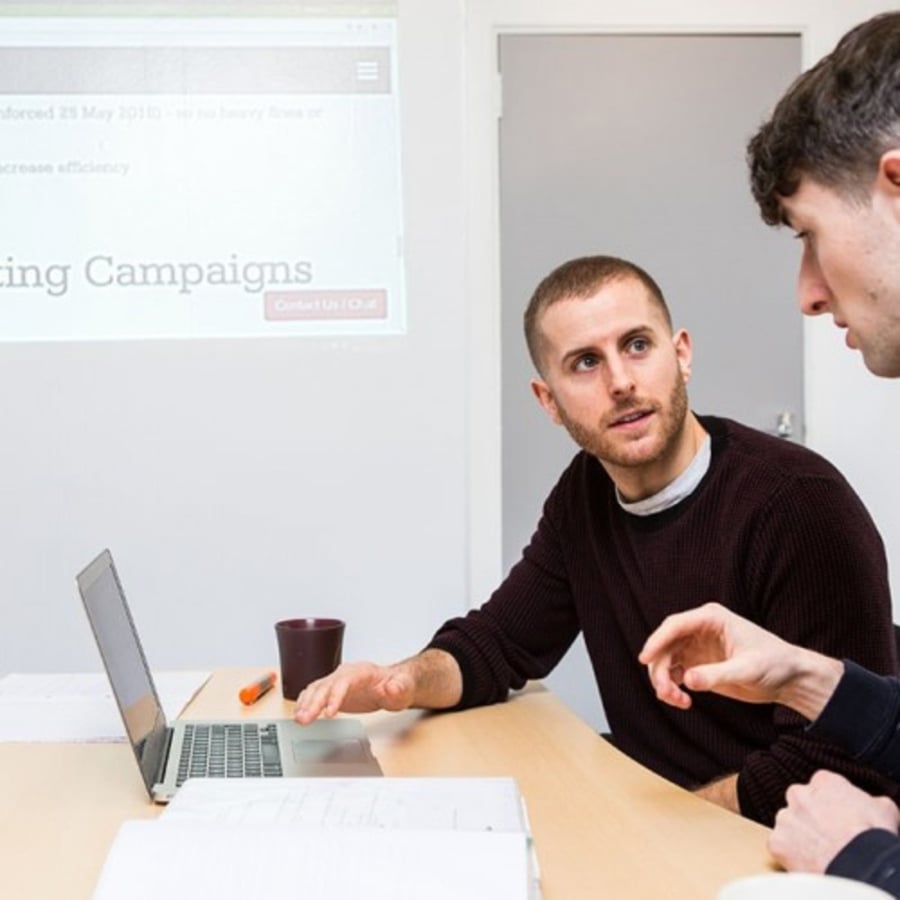 Interactive Presentations
Are you looking to get people more involved in meetings and presentations?
Why not try adding Smart 2-in-1 Wallcovering: Projector and Dry Erase to your meeting room?
Instead of one person presenting at the front and everyone else seated around a desk, you can all be up working up at the same surface.

Meeting agendas can be projected in one area while in another people can work on their own actions without having to waste a piece of paper.
Fix website pages by projecting them up on the wall and using the writable functionality to mark edits that need made.

Just take a photograph at the end and email it around to everyone who attended.
There are so many ways to use a projection surface in the office. Try them out and see how quickly functional surfaces change the way you work.
Spread Company News
Are you looking for a new way to keep everyone updated with the latest company news?
Ditch emails and lengthy meetings and make your news visual.
Take 5 minutes at the start of each week and project a few images of recent successes and news for your colleagues up on your projection wall.
Include new customers, employee successes or even some great customer feedback.
Not only will this keep everyone informed, but might it will also inspire them to submit their own news updates.
Check out why Smart Projector Paint is perfect for meetings here.
Read all about LRV and why it is important here.